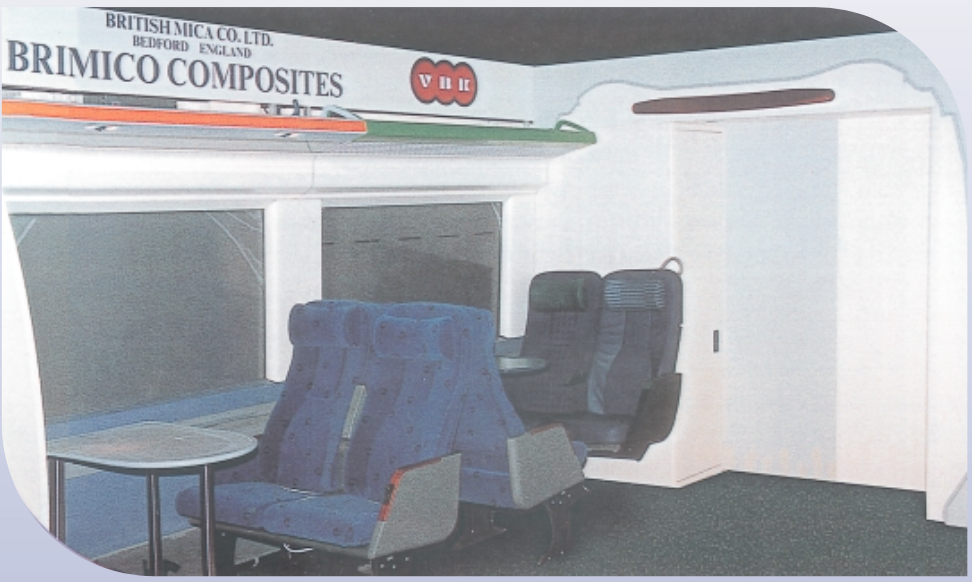 Brimico Panelling
Brimico 300 panelling is currently being used for the production of rail vehicle interior cladding. These may be Bodyside panels as well as ceiling panels. Other applications include Driver's Desk consoles, Standbacks and Draught Partition screens.
Brimico panelling is through coloured to maintain colour during wear. A variety of surface textures are available together with different surface patterns. The panelling can be produced in large sections and is mouldable to virtually any shape.
The composite offers high performance fire specifications for use in railways, tunnels, construction and offshore applications.
These two properties combine to offer the designer a flexible system that can be tailored to meet a wide range of applications and specifications.
The resin chemistry of the Brimico system combined with the use of aluminium hydroxide is the key to the low CO levels. The results of this are seen in the exceptionally low R value of 1.72 when the system is tested to BS6853: 1999. It is well established that CO is the singlemost important factor associated with deaths in fires.